See The Revolutionary 6-Lane Multi-Drive™ At Pack Expo 2022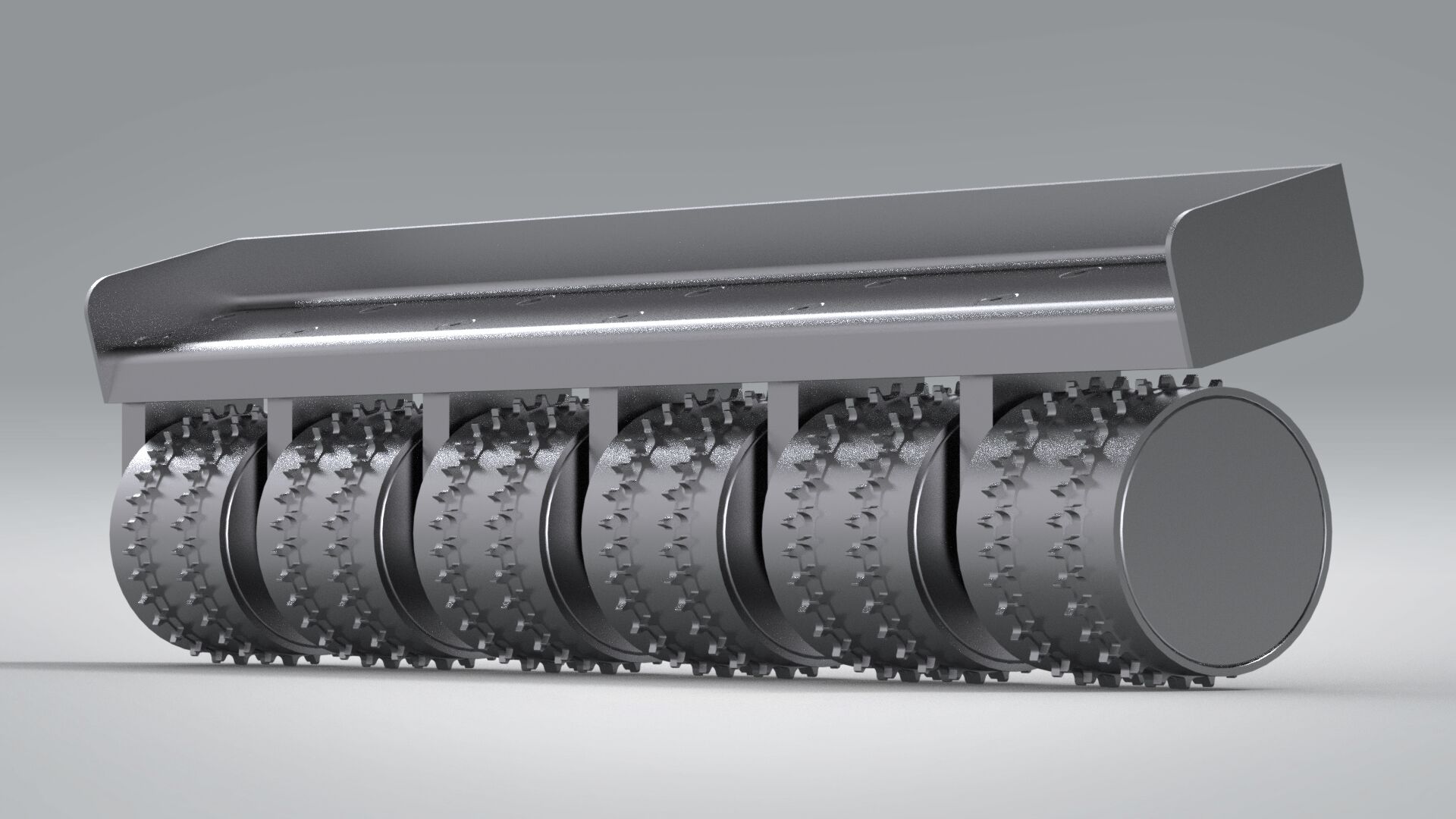 The revolutionary 6 lane Multi-Drive™ makes the impossible – possible.
With the multi-drive™, operators can now run six belts side-by-side, with less than 1.5 inches between them. The feat is accomplished by assembling six Powered Hubs on a single structure with minimal space between them.
This configurable design makes maintenance a breeze! Each shell can be profiled to work with any belt type and easily accessed / removed in less than two minutes by simply removing two bolts.
Being powered by magnetic direct drive technology (mag-drives), there are no motors, gearboxes or external drivetrain of any kind. The oil-free design eliminates the threat of oil leaks, is easy to clean and free of crevices where food debris likes to hide.
Motion is created by directly driving the outer rotating shell using magnetic force (watts to torque). With no energy lost passing through gears and other rotating components, each mag-drive offers 55% savings in energy efficiency over conventional solutions.
The minimalistic design of Multi-Drive™ makes it highly reliable. With the fewest number of rotating components, there is a reduced risk of failure. This is why One Motion offers an industry-leading 3-year warranty.
In addition to high uptime, other advantages include:
Each Face Operates Independently
Though all on the same shaft, each face is independently operated and can be run at different speeds and directions.
Easily adjust the speed anywhere from 0 – 500 RPM with quick acceleration and constant torque, regardless of load size or weight.
Easy to Install and Operate
Fast installation and operated using nearly any of the popular Variable Frequency Drives on the market (must have permanent magnet mode).
Just as quickly as the speed can be dialed up to 500 RPM, it can stop just as fast. The Multi-Drive™ acts as a servo replacement, making it an ideal solution for precision indexing, timing & registration needs.
The profile is cut into the shell, thus eliminating many of the crevasses where food debris and bacteria traditionally like to form.
Using a lubricant-free design, there is no chance of an oil leak.
From merging product to skew correction and more, the application use for the 6 Lane Multi-Drive™ is only limited to the imagination.
The Multi-Drive™ is a 2021 IDEA! Machine Design and Hydraulics & Pneumatics Awards contest winner. Visit booth N-6169 to see the Multi-Drive™ in action.