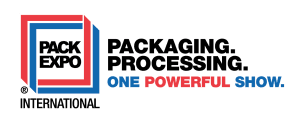 Pack Expo 2022 is almost here and One Motion will be there. Starting Sunday, October 23, and running through Wednesday, October 26, visit us at booth S-2021 in the South Building to learn more about how One Motion's efficient, reliable, hygienic, and high-performing mag-drives can elevate your packaging operations.
Our engineers and sales team will be on site offering demonstrations, answering questions, and providing you with the information you need to determine how One Motion will benefit you. From videos and handouts to actual working examples of our powered pulleys, powered shafts, powered hubs, and multi-drives, our booth at Pack Expo will show you why One Motion is the right choice.
You can learn more about Pack Expo here. To register, click here. We look forward to seeing you in Chicago!