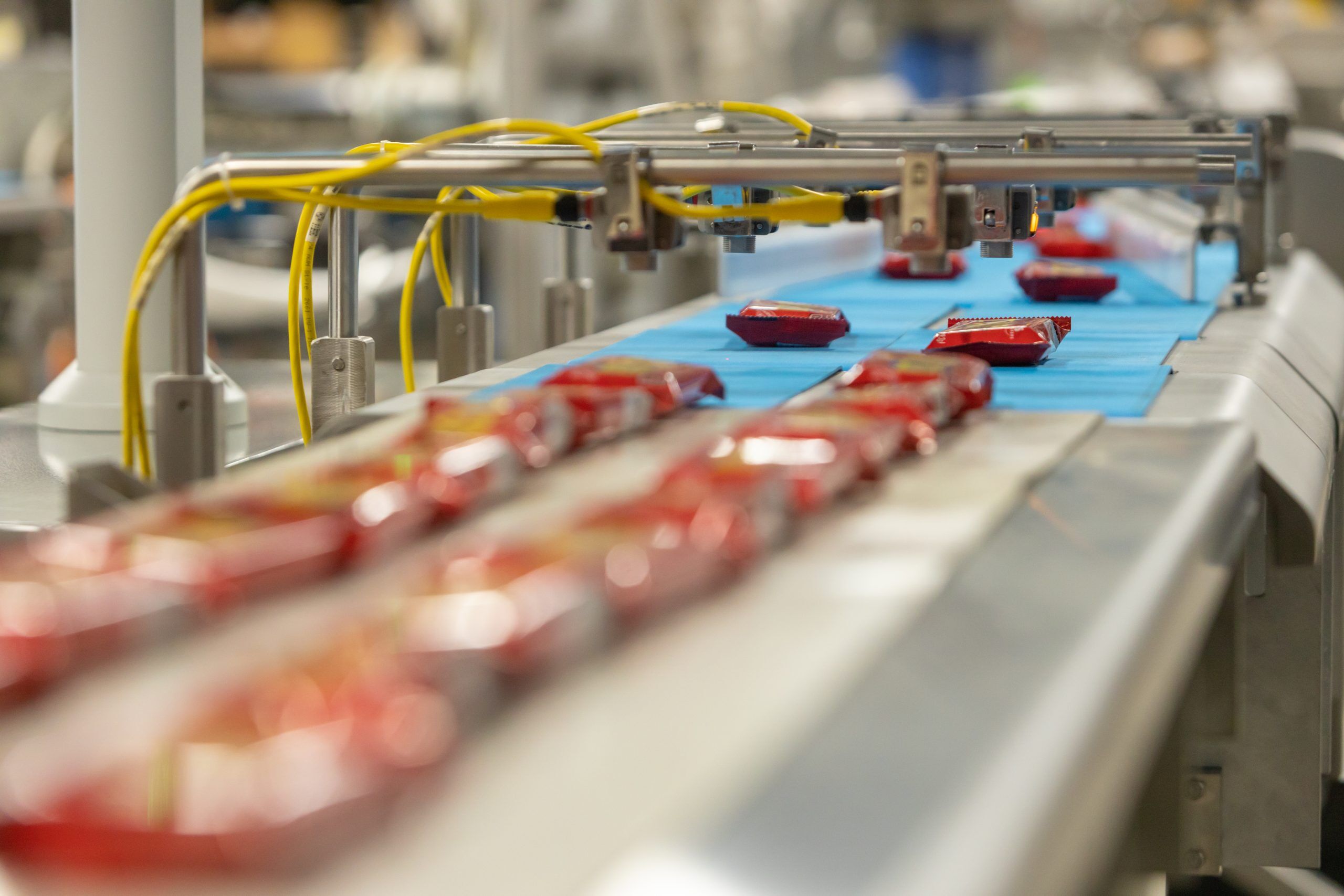 The highly efficient merge conveyor offers a compact design with no vacuum source required. Using all Allen-Bradley controls, it can merge up to 300 PPM.
Private Labeling Available. Contact us today.
One Motion is proud to present our first private label system – the merge conveyor. The merge conveyor is used to merge the flow of product from multiple lanes into a single lane.
While there are several methods of merging product, the One Motion merging system makes use of the Twin Multi-Drive. This makes for a sleek design that saves floor space and offers high performance.
The Twin places two pulleys side by side in close proximity of each other on a single shaft. Each pulley is independently operated, with quick acceleration and speed ranges of 0 – 500 RPM.
This allows the merge system can merge up to 300 PPM.
Easy to Maintain & Operate
The merge system is operated using all Allen-Bradley controls. There are no special electronics involved and no vacuum source is required.
With no external drive train, there is no need for lubricants and the system is easy to keep clean. This makes it an ideal solution for merging food or other product where hygiene is of upmost importance.
Thanks to the sleek design, the belt can be removed and replaced in under 5 minutes. This makes servicing the machine quick and easy, keeping downtime to a bare minimum.
A perk of designing around the mag-drive is the total system efficiency. Traditionally, a merge conveyor would require 2,000 watts. The One Motion merging system has a total system power of just 500 watts.
Interested in private labeling? Please call us today or contact us via our contact form.