How Reliable is Your Fin-Seal Packaging Equipment?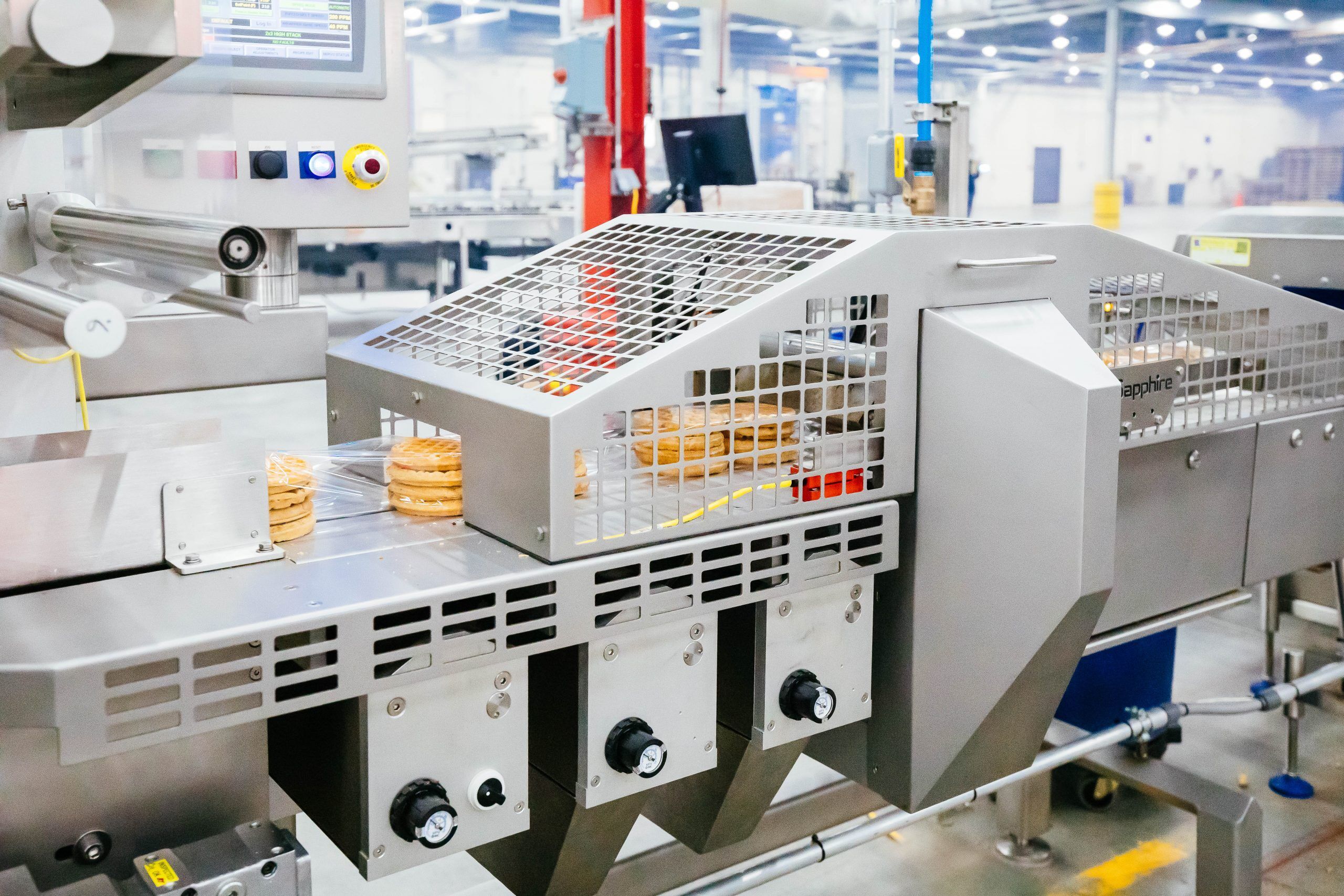 The Mag-Drive Offers Reliable Flow Wrapping — Click To Learn More
If you work in the food packaging industry, you have likely encountered some problems with your fin seal packaging equipment, such as fractures in the fin fold area, leaks on the seal, low-quality seal, or something completely different.
In this article, we will talk about the most common problems and explain how to ensure the reliability of your fin seal packaging equipment.
What is a Fin-Seal Packaging Machine
A fin-seal packaging machine is a horizontal flow wrapper that packs products in a sealed tamper-resistant film. It works at high speed and can process a large volume of products in a short time. The machine creates two seals at both ends of the package, with the fin seal going along the middle of the back of the package. It's a popular packaging method often used for foods such as snack bars and other confectionaries.
Food Packaging Applications
Flow wrapping is used to create durable and attractive coverings for retail products. Convenience store shelves are overflown with candy bars, baseball cards, magazines, and many other products packed with this method.
It is widely used because of its numerous advantages. Not only is it cost-effective, but it allows flexible presentation, multiple thicknesses, and other custom options.
Common Problems
Because flow wrapping machines consist of many components, it can cause a wide variety of problems due to its complexity.
Most units consist of parts such as bearings, seals, thermocouples, hardware, gears, air cylinders, slip ring, heater, servo, fin caps, pneumatics, shafts, and so on. All of these parts have to be in a good condition for the machine to work properly. Let's check some of the most common problems with the fin seal packaging machine.
1. Film Runs Off-Center
If the film runs off-center, one of the first things you should check is whether the film roll is centered properly. If it's fine, you should check if the film roll is loose on the spindle. Finally, check if the belts are aligned properly on the tube.
2. Film Will Not Track
First, make sure to check if the roll is centered on the spindle. It's one of the most common causes of a film that won't track. If it's fine, then the film is not properly threaded on the carriage, or the spindle is loose.
3. Film Feed Belts Won't Move
If the feed belts won't move, they are probably too tight against the tube. However, it's not the only possible cause. You should also check the film drive gearboxes and couplings, as well as bearings in the belt drive shaft. Finally, check the cables and drive for the film feed motor.
4. Bag Length is Inconsistent
The most common cause of an inconsistent bag length is the film that's not threaded properly. In some cases, the film feed belt tension might not be properly adjusted. Before you do any adjustments, make sure to clean the belts as well.
5. Creases in Film
There are a few possible causes of creases in film. In most cases, the forming collar is improperly adjusted or worn out. It might even happen that the setup roller is not adjusted properly. If everything is fine, check if the valve on the forming collar or rollers is stuck.
6. Film Unwind is Difficult
The first and most obvious thing that you should check is whether the forming part is dirty. You should also check the guide rollers for foreign materials or free movement. If it's all fine, it might happen that the zipper is caught in the collar.
7. Film Feed Belts are Slipping
If the film feed belts are slipping, you should check if they are under enough pressure. To prevent slipping, the belts shouldn't be dirty or worn. After you check the belts, ensure that the vacuum filter and hoses are not clogged. Finally, check if the vacuum is turned on.
8. Film Jams at the Forming Tube
You should know that if the vertical seal is too hot, it can cause the film to stick. Other causes of this problem include too much pressure on the vertical seal band, as well as the misaligned seal if you are producing a Stabilo bag.
How to Ensure Reliability
The Powered Hub by One Motion is reliable and eliminates many of the common issues associated with flow wrapping/fin-seals.
We should also mention that magnetic drive machines don't use oil. When there is no oil, there is no risk for an oil leak. These machines offer a true hygienic solution and can safely be used above the food line. The stainless steel drives are rated IP69k washdown safe, which is another big plus.
On top of the excellent performance, reliability, and hygiene, One Motion sells magnetic drive machines with an industry-leading 3-year warranty. Their products have been tested and proven to be 43% more efficient than direct drive motors, and around 55% more efficient than conventional motor/gearbox systems.